...follows from
Part 2
dont forget to attach this little clip. it stops the brake hose rubbing on the chassis. the little gromit is a slipt type and can just be pulled off. you can retain the one from your exa.. no need to take it from a donor ET..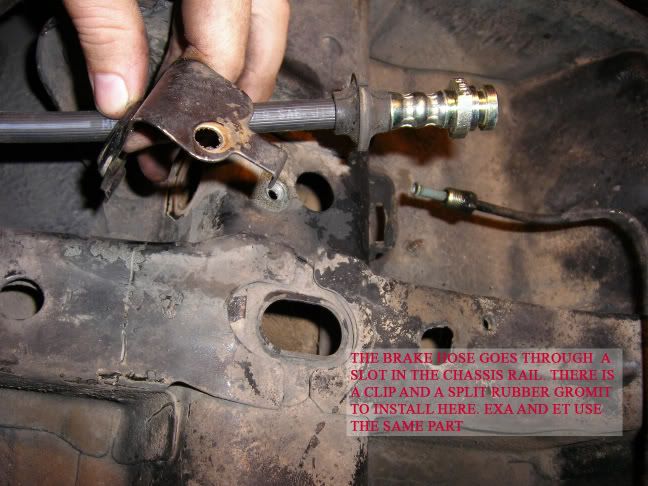 While i was under here i fitted the ET sway bar..!!! hmm... nice...
Hey Presto..!!!!!!! Finished.. I decided that i wasn't going to paint the calipers. so i sandblasted them and buffed them with a wire wheel.. they will look awesome behind the mags. especially with the shinny rotors..
Tonight i will fit the 10mm spacers (to clear the shockie mount) and cut all the studs 25mm shorter so i can put the mags on.. i think i'll have to have the rear gaurds rolled as the tyres are fairly wide and i think they just touch..
also interesting to note is the bit of swingarm i cut away... remember this..?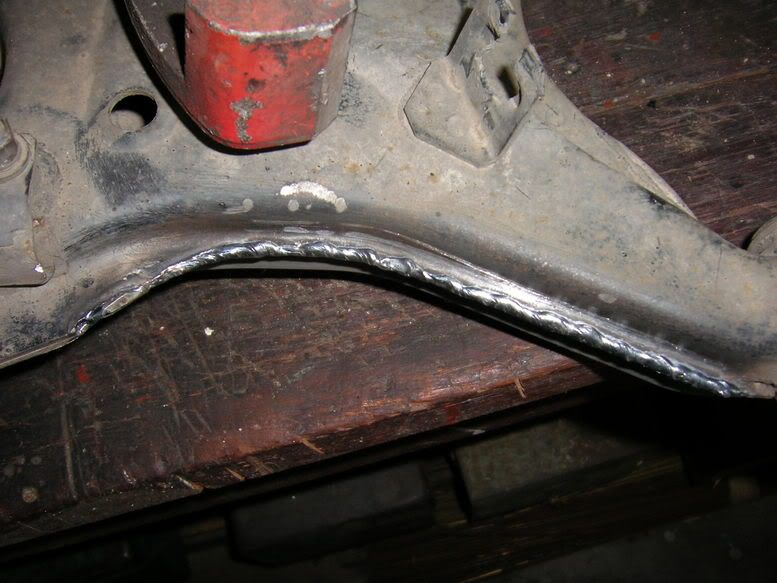 well i think it was still necessary cause the tyre comes close to this location and may catch with cornering..
And thats the news as it happens..
cut all my studs 21mm shorter today. cleaned up the ends, put in 10MM worth of spacers and bolted the mags on.. no scrubbing and scraping at all... and thats 2" lower.. i reckon i can go to 3" to even up the front and back a bit...
The guy from Sprint Edwards town was good enough to take the stock home i needed so i could pick it up after work.. Big up for Sprint.. Great work guys..!!
The addition of the ET swaybar is like driving another car.... it doesn't wallow in and out of corners now and the steering is veryy direct.. you can feel the outside rear tyre working hard now instead of rolling under.. i'm also experiencing a little overstear as i'm not used to the way teh car actually now turns in..
i'm very impressed..!!! i'll be changing over the booster later on to give it a little more oomph... i'll document that here also..
for now though.. i got one pic... tomorrow i will take some more..
Thanks for listening guys and girls.. there is more to come as next i build custom manifolds, intercooler setup and exhaust system.. stay tuned.... and watch this spot.. things are about to go big with me exa.....!!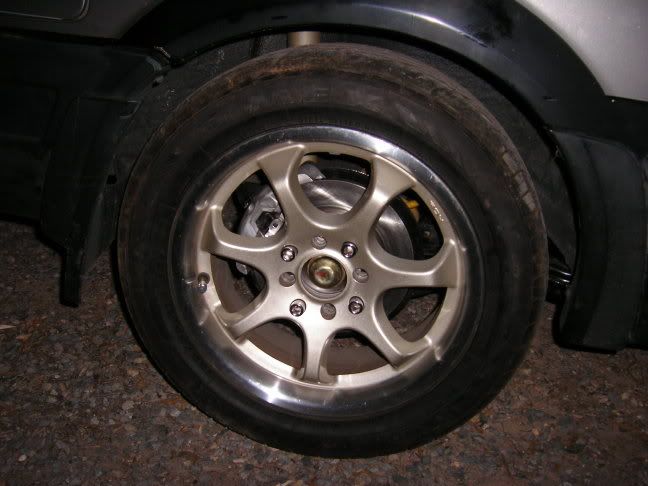 this is probably a better picture...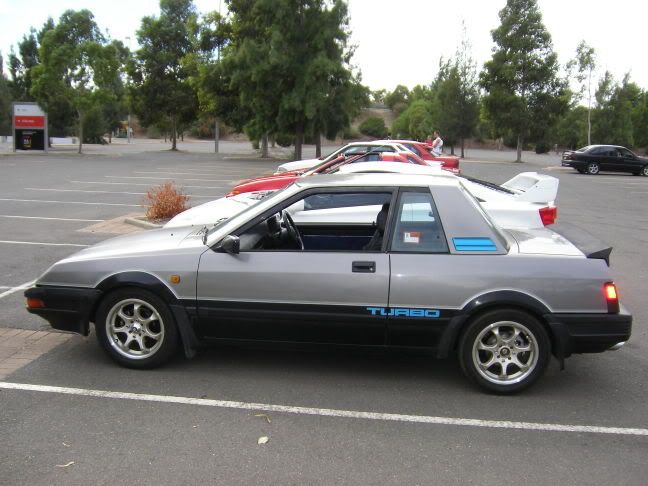 well.. now i have to order some DBA slotted front rotors and wait the 3 months for them to be made.. as they are discontinued.. and i need to order theose coilovers and a 27mm whiteline rear swaybar.. then the handling package on the EXA is complete..