...follows from
Part 1
ok.. i stripped off the wheels and got ready to to do the conversion.. i started at about 7:30 last night.. this stage took an hour..
I took this photo as a 'before' the conversion as it shows my pissy little drumb brakes...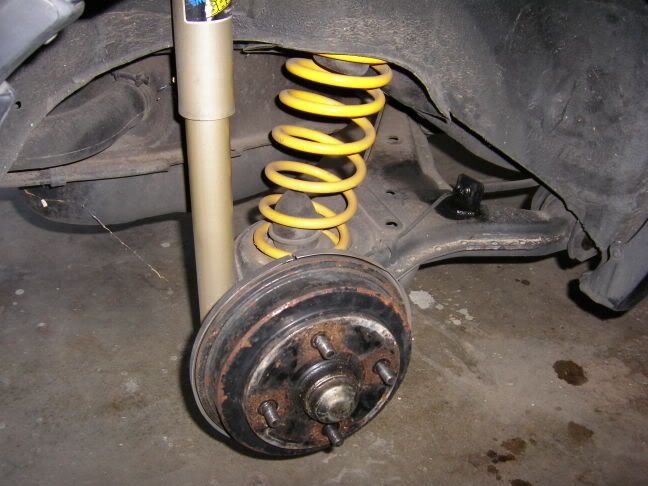 I shit you not... 30mins later i had both arms out, the handbrake cable out and everything ready to go.. there are only six (6) bolts to get the out... hardest part was getting underneith it to take of the handbrake cable.. had to unwind it first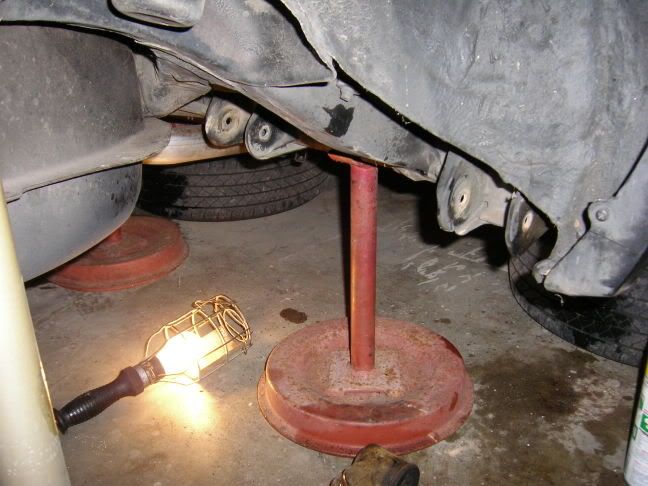 Ok here's one i prepared earlier..... lol... ready to go in...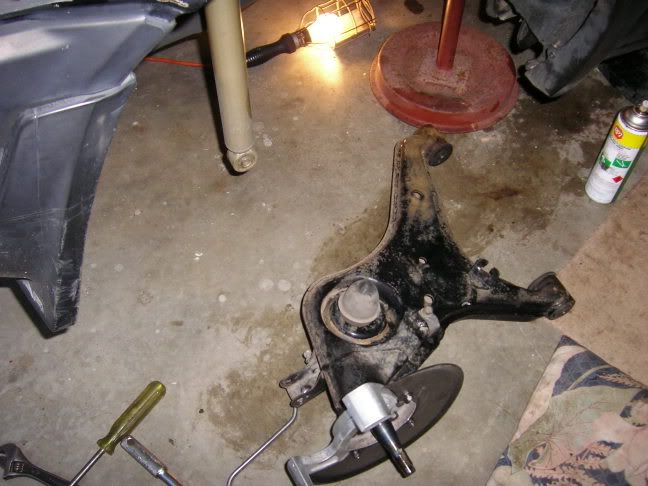 And hey presto... all in and ready for dinner at 8:30.... was easy as pie. got all the brake lines made up so i will put them in tonight and fit the rotors and calipers properly. also i can get my mags on now... sweet..
you can also see on these two below that mods i made to the swing arms are hardly noticable.... should go through any scruteny with ease..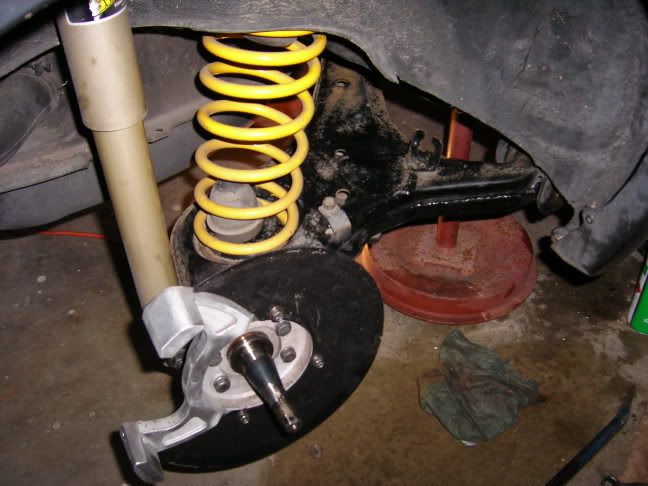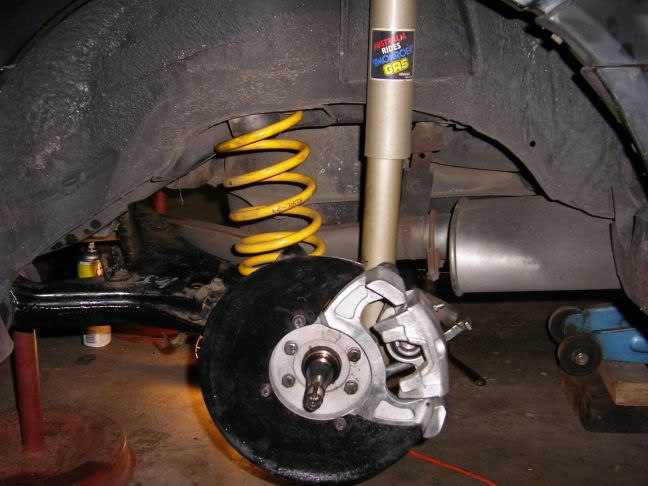 Ok did some more work on the beast last night.. i basically crawled inder neith it adn attached the brake lines and handbrake cables. the story is as follows...,
The first thing to note is the EXA uses a rubber hose and and steel brake lineto the drum brake from the rear chassis rail, whereas the ET uses rubber all the way to the caliper. So custom lines hadto me made up anthough the swing arms are essentially the same.
This image shows the EXA swing arm and steel brake line, plus the little rubber hose that goes through the chassis rail.
And this shows the one i cut off the ET and the new hoses i had made up.
This is where the rubber hose goes...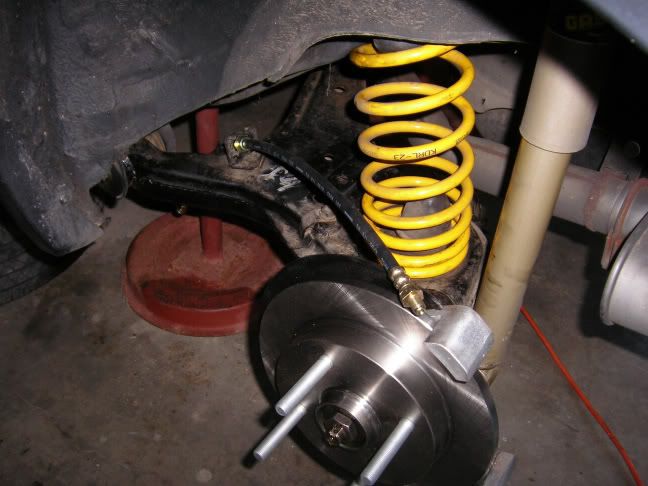 i got under neither and started fitting the handbrake cable.. these ET cables are completely different on the brake end to the EXA cables. The 'Y' piece is common to bother systems.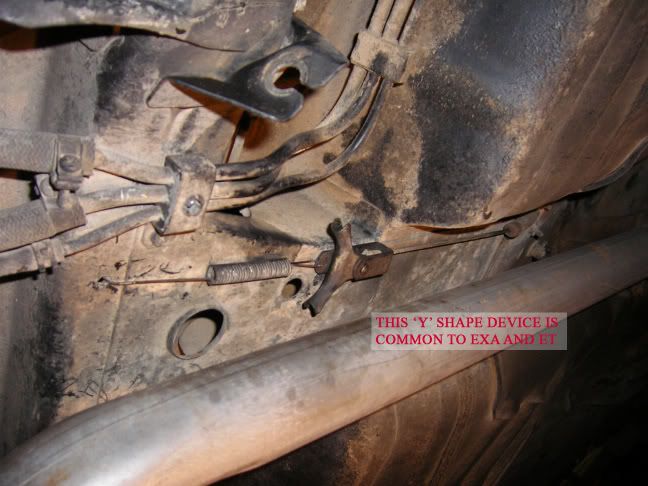 NOTE: they are both different lengths and need to be installed on the correct sides.
Almost there...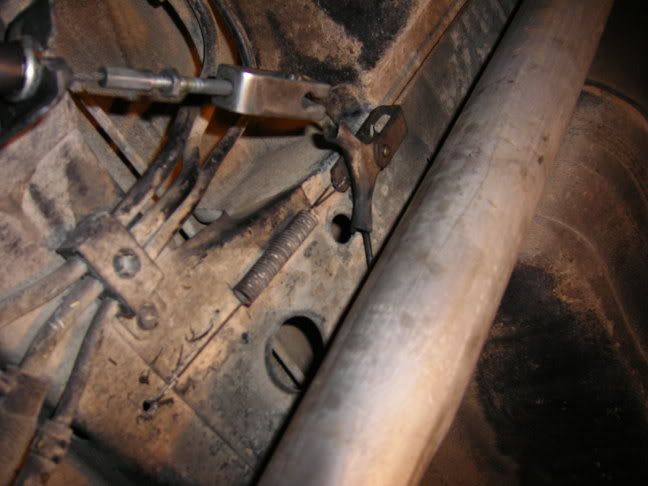 continues on
Part 3
...